Wat is een trailing stop? Het wordt ook wel trailing stop order, trailing of trailing stoploss genoemd. Dit is omdat het eigenlijk een stop loss is die zich meebeweegt met ten opzichte van het hoogste bereikte punt (in geval van een buy order) of laagste bereikte punt (in geval van sell order).
Het wordt voornamelijk gebruikt om mee te kunnen gaan in een trend en deze zover mogelijk uit te rijden. Hoewel het een stop order is kun je wel winsten optimaliseren door nog een stuk mee omhoog te bewegen in plaats van direct je winsten nemen.
Een valkuil is dat het stop level te dicht op de huidige koers wordt gezet en je positie te snel wordt gesloten. Het is dus de kunst een goede afstand te vinden tussen het stop level en de huidige koers. Zo kun je je winsten optimaliseren zonder te snel op retraction de positie te moeten sluiten en een volgende wave te missen.
Hieronder wordt het verduidelijkt met een bewegende afbeelding.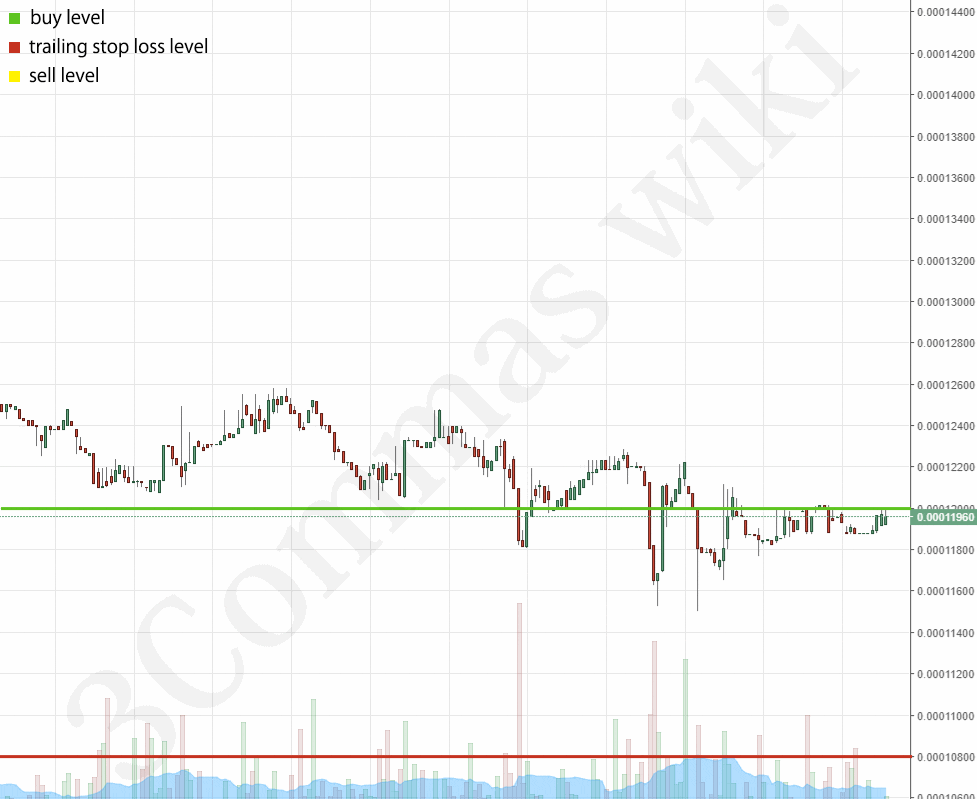 Instellen
Met de software van Metatrader is het heel gemakkelijk om een trailing stop in te stellen. Zodra de positie genoeg in de plus staat kan er een trailing worden geactiveerd. Deze wordt ingesteld op een bepaald aantal punten of pips. Zo bepaal je de afstand tussen de hoogste piek en de afstand waar de stop loss zich moet bevinden.
Software moet aan staan
Let op dat als je een trailing stop wilt gebruiken dat je software aan moet blijven staan! Als je software niet draait kan je stop level niet worden bijgesteld. Er kan naar de server van de broker namelijk alleen een stop loss level worden verstuurd en ingesteld.
Door gebruik te maken van een VPS kun je ervoor zorgen dat de software altijd draait en dus je trailing gewoon blijft meebewegen. Een VPS is een virtual private server wat eigenlijk je virtuele computer is. Ergens op een server kun je een stukje van deze server huren waar gewoon windows of ander besturingssysteem op draait. Deze server staat altijd aan en is voor jou altijd vanaf afstand te bedienen. Op deze manier hoef je niet je eigen PC aan te laten staan maar kun je gewoon inloggen wanneer je wilt.